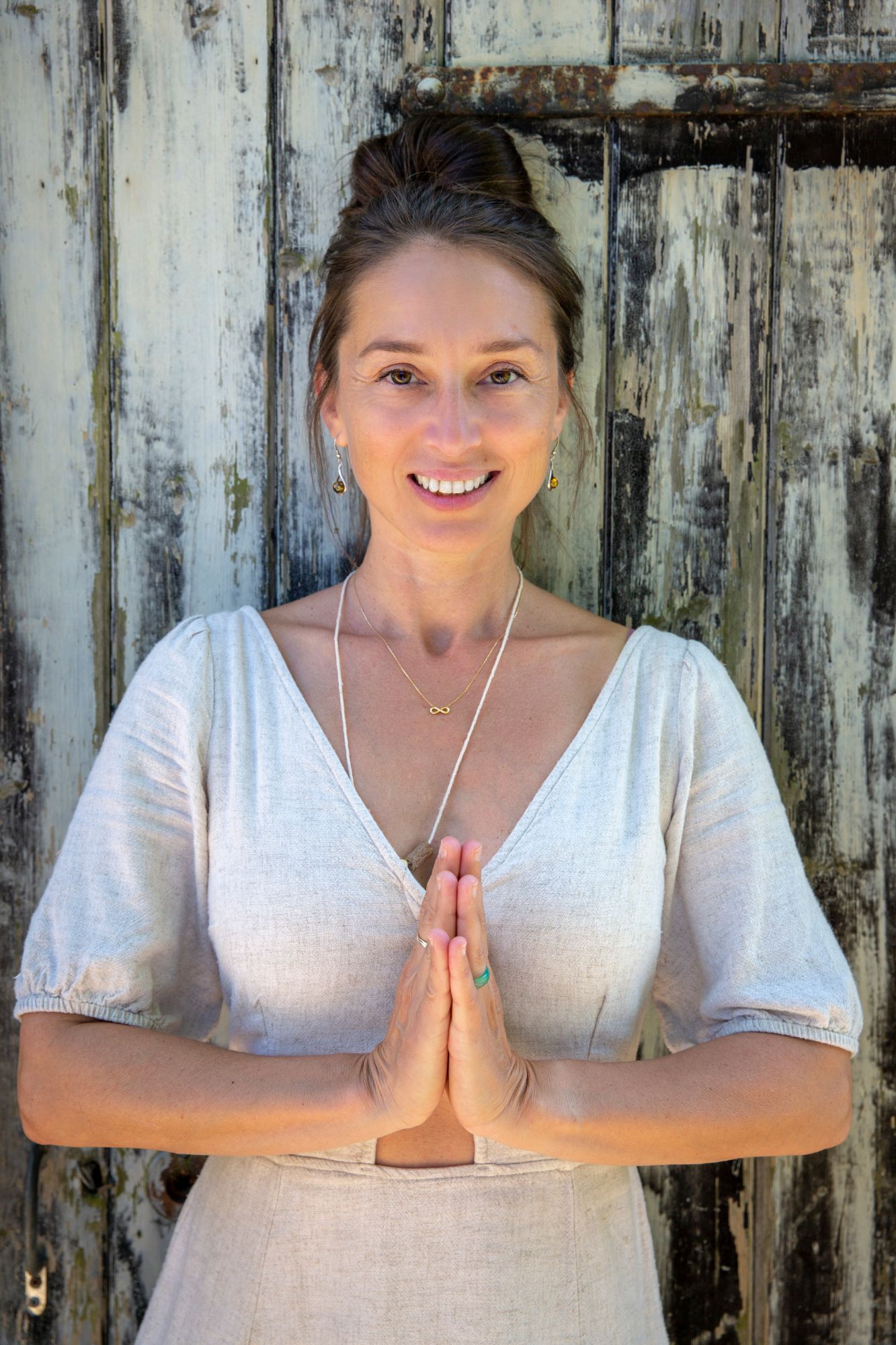 I fell in love with Yoga during my first visit to a yoga class in Plovdiv, Bulgaria in 2000. Previously I trained in martial arts and karate with Rensei Stoyan Tsvetkashki, so focus, balance, strength, self-discipline and meditation were something I was familiar with.
I arrived in Brighton in 2002 and practiced Ashtanga yoga with Russell Case at Brighton Natural Health Centre. I was fortunate to deepen my knowledge of yoga in India in 2006 where I took informal training in Ashtanga yoga with the daughter of Sri Pattabhi Jois - Saraswati for a month, as well as informal training in Ashtanga Swara yoga with Master Siresh and Jonathan Patriarca. I met wonderful people, studied traditional Indian drawing with Anand in Mysore, katak dance in Varanasi, visited Osho's resort in Puna, Sarnat, Goa and Hampi and I travelled around India and Nepal for 6 months. My dream to visit the holiest place on Earth came true and I was filled with happiness.
On my second visit to India in 2015 I studied with Bhoomaji and Yogeshananda in Kerala and fully certified as a yoga teacher in traditional Hatha yoga, 200hr Yoga TTC. This course was one of the highlights of my life, which had a transforming effect on me.
The complete transcendental understanding of Yoga came after I took two traditional meditation courses of Vipassana in Dhamma Dipa Vipassana Centre in Herefordshire, UK. If you would like to join this donation-based retreat, it will change your life. More info here www.dhamma.org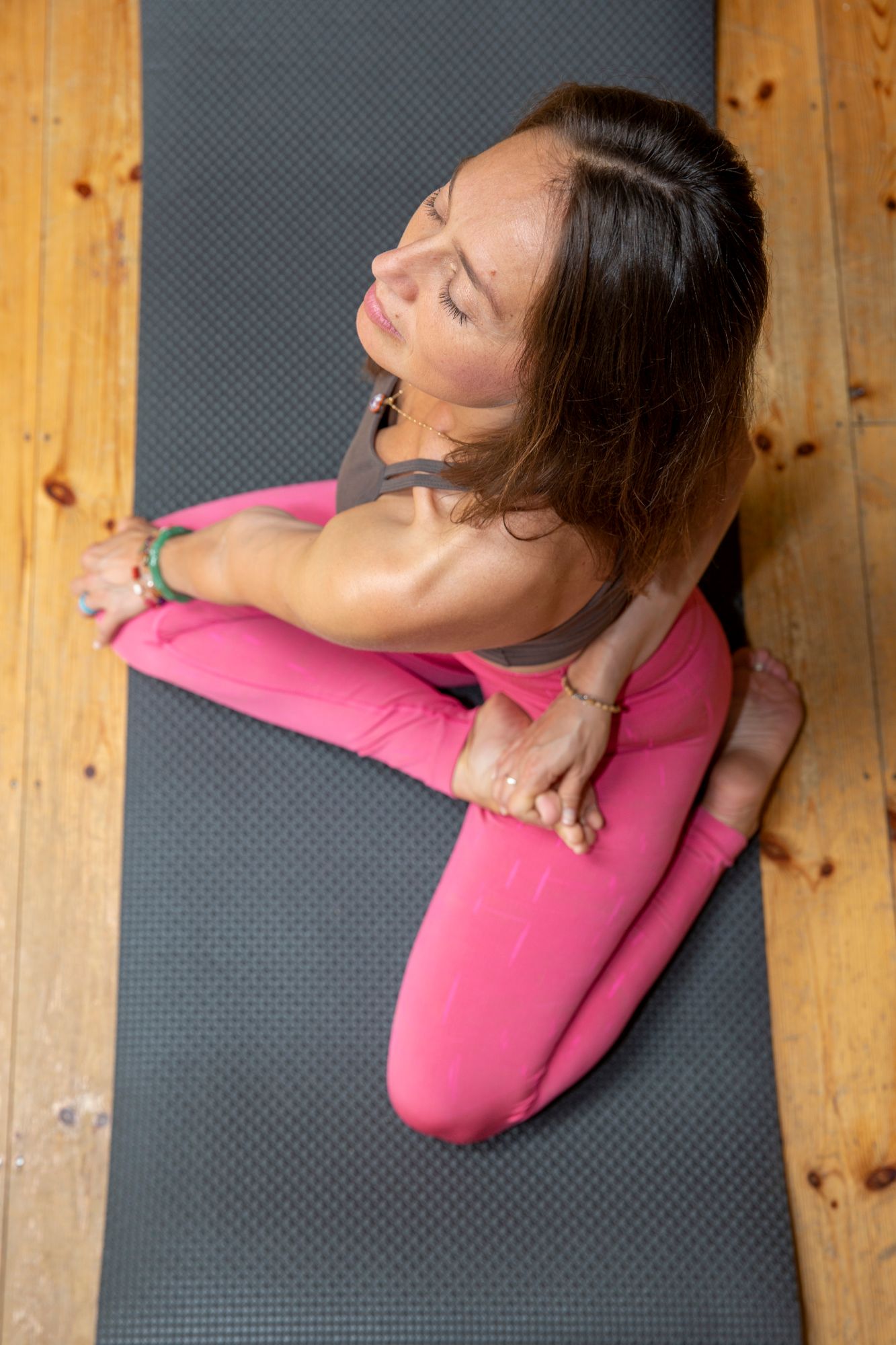 The main purpose of Yoga is to calm down the nervous system and to cleanse our mind and thoughts, so that we can live in harmony and joy within. But also to soften the body, so we can sit and meditate.
With more than two decades of constant practice of Yoga, in 2016 I adapted my mat practice to aerial swing practice. This gave me unlimited possibilities of feeling freer in my body, stretching deeper and holding longer in asanas that are otherwise difficult to access like Vrishtikasana (scorpion pose). I fell in love with the creativity of this style which perfectly complemented my traditional yoga practice. I have been sharing my aerial creativity based on traditional Hatha in my aerial classes at Open Space Studios, Brighton and in many workshops in my homeland Bulgaria and around East Sussex, UK. Currently I enjoy teaching aerial yoga one to one.
In 2016 after a healthy and easy pregnancy I become a mum. After the birth of my daughter Melody, I continued spreading the light of Yoga, and so I did my second yoga retreat in Bali, Indonesia (the first one was in Bulgaria).
Meanwhile I teach Hatha Yoga online. I love the feeling of being free, borderless and teach internationaly. I love to inspire others and to share my experiences and knowledge of Yoga, but I also love to take inspiration from spiritual teachers and everything related with Yoga.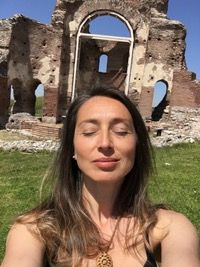 The love and light in me bows the love and light in you.
Join My Patreon Membership